Helicopter Ambulance Service
Helicopter Ambulance Service At EM SOS Is Here To Rescue From The Medical Emergencies
EM SOS is the specialized service provider in offering the helicopter ambulance service in India and abroad for saving the lives of the people with medical emergencies. We will help you in shifting the patients from home, rehabilitation centers or hospital to the other destination by air. If you are looking for medical support from the helicopter ambulance, welcome to EM SOS and we will serve in all possible ways to save the lives of the people.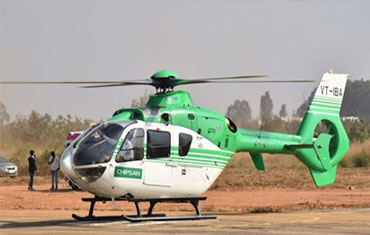 Our Helicopter Ambulance Services
Helicopter ambulance is the fastest and safest mode of transport that helps for transporting the patients who are of the critical stage from the source to destination. You might have heard time as the worst enemy when it comes to caring for the medical condition. We fight against and assure the high-tech medical support for the patients along with the respective medical expertise team. Also, we assure to reach the destination as quickly as possible without any delays. This guarantees that the patients will be safe until they are into our hands.
Our Features In The Helicopter Ambulance Services
 Quick service within the same city, another city even another country
 Serious patients are given additional preference and transferred rapidly
 We work 24 hours in the day and 365 days in the year
 The completely trained medical team who can handle the medical complications of the person
 Purely transparent services where you will not have any hidden charges for booking or overall services
The medical technology is well blooming and working to save people even with the worst medical condition. Unfortunately, not all the hospitals in all the cities are equipped for it. So, we serve as the bridge to connect the needs with the right medical centre where they can have the best treatment. Contact us for such emergency needs, and we will work together to save lives.