Medical Escort Services At EM SOS To Serve For The Emergency Needs
EM SOS is now offering the medical escort services for saving the lives of the patients. Our service will be more suitable for patients who are a bit stable, but they feel it is hard to travel for a long distance. We offer the medical escort facility to these types of patients. We have air ambulance craft with the basic and advanced life-supporting system. When you prefer the basic life-supporting vehicle, it comes with the equipment starting from bandage to the oxygen. On the other side, the advanced one will be equipped with the cardiac monitor, pacemaker ventilator, and several other lives saving equipment.
Our Additional Services
Along with the healthcare service, we also offer the individuals to take to the airport, checking in and safely bringing them out. Our medical professionals will be along with them, and they can treat the patients in case of any emergencies.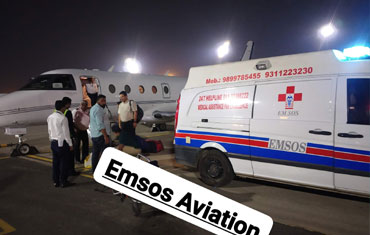 Our Process Of Service
When you approach us for the needs, we will discuss the budget and offer the best option within your budget. Here, we consider the health condition of the clients as well. Without any hidden cost and transparent pricing, we will offer you the best service.
How special is our service?
 We follow the international standard norms, and we are more appropriate to save lives.
 We offer affordable and compassionate care for your loved ones when they are under our care.
 From the beginning till the end, our medical professionals will be with the patients, and this will help during the sudden emergencies.
 We are ready to serve for anyone like families, corporate clients, hospitals, etc.
Call us at any time!
EM SOS medical escort service is available at all times, and we are ready to work to save a life. You can immediately approach during the needs, and we will assure the best service.